Posts: 25403
Joined: Sat Jan 19, 2008 10:34 pm
Contact: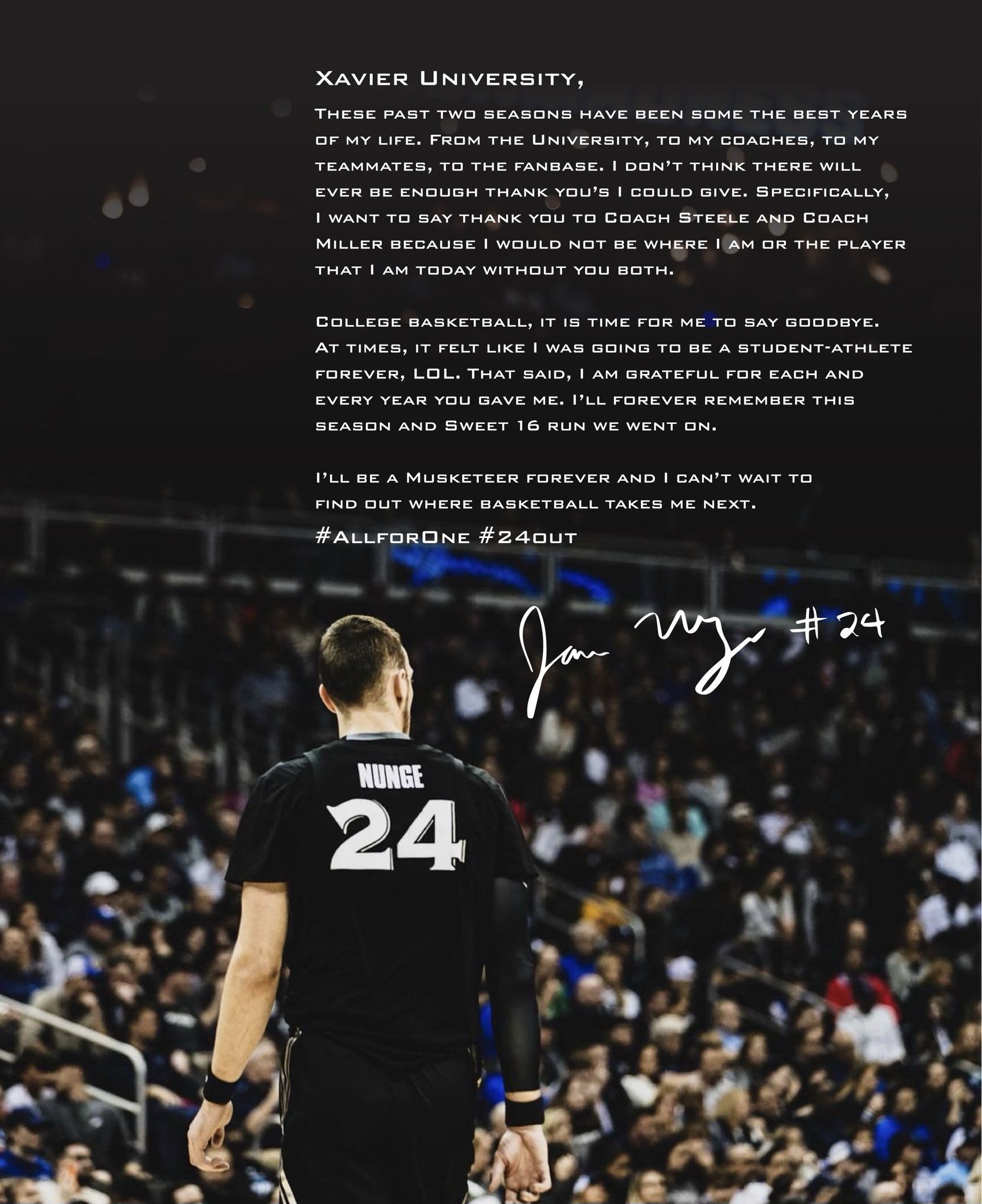 I asked a ref if he could give me a technical foul for thinking bad things about him. He said, of course not. I said, well, I think you stink. And he gave me a technical. You can't trust em.
Posts: 1324
Joined: Fri Jan 21, 2011 1:06 pm
Contact:
Class act from day 1. Thanks Jack
Posts: 249
Joined: Sun Mar 22, 2015 10:32 pm
Contact:
Good man and player. Hope his future is bright.
Posts: 628
Joined: Sun Jan 20, 2008 9:41 am
Contact:
Thank You... Dan
"The problem with having a sense of humor is often that people you use it on aren't in a very good mood"...
Lou Holtz
Posts: 1041
Joined: Sat Oct 22, 2011 10:45 pm
Contact:
X-lucidity

wrote:

↑

Thu Apr 13, 2023 6:30 pm

Class act from day 1. Thanks Jack
100%. One of my favorites. Hope he finds success at the next level.
Posts: 76
Joined: Sat Mar 26, 2022 4:47 pm
Contact:
I agree Jack was a favorite of mine and he will be missed. Good luck in your future endeavors/ You will always be a part of the Xavier family.
---
Return to "Xavier Men's Basketball"
Users browsing this forum: No registered users and 64 guests